WE ARE YOUR SOLUTION FOR STRATEGIC INTERNATIONAL DEBT MANAGEMENT
A SPECIALIST AT YOUR SIDE FOR DEBT RECOVERY ALL OVER THE WORLD.
PN ITALIA was born of the union of professionals in the field with over 20 years of experience. The idea began with its founders, of German origin, who took as their primary objective the creation of an Italian office that would allow all clients in Italy (so, companies, individuals, and public-sector Italian entities) to interface with a single point of contact for the activity of strategic recovery at the international level. The company also simplifies the complex activity of debt recovery abroad through the Prime Notification method.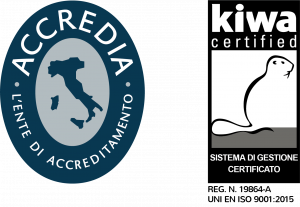 PN ITALIA is your 360-degree solution for international debt management:
– Extrajudicial services –
– Judicial services –
– Legal guidance on current regulations –
– Management of bills outstanding, payments, and invoices –
Choosing the support of the structured network PN ITALIA means:
Having a single interlocutor for the activity of strategic international debt recovery.
Simplified logistics.
Above-average performance compared to competitors.
Protection of sensitive data governed by European legislation.
Direct access to the platform and the possibility of constantly monitoring your case.
A monthly report and transfer within the first few days of the following month.
Coordination of global recovery activities with Swiss precision and German know-how.
Thanks to our network of partnerships, all our solutions are certified by our service quality guarantee.
NOT JUST COLLECTION, BUT POSITION MANAGEMENT
Debt recovery is not just the collection of the credit due to the client, but the management of the entire recovery process and the relationship with the debtor.
This process ranges from analysis of the debtor's position to the latter's solvency, to the solutions proposed to clear the debt, up to the potential recovery of the relationship between the parties. In short, a highly professional service invested in the positive outcome of the positions entrusted to the professionals of PN ITALIA.

ASK A QUESTION / CONNECT WITH US
our agency has expanded and developed over the years